UES wins Materials Research and Survivability Studies Contract
We are pleased to announce that AFRL/RXAP awarded UES Materials Research and Survivability Studies (MaRSS) contract. The contract value is $121.1 million, distributed among the winners over a six-year technical performance period.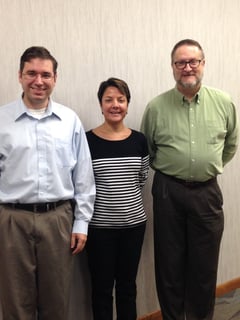 The MaRSS contract covers five technology areas in dynamic fields such as hardened materials, survivability and photonic materials technology advancement. The advanced research that UES performs in these areas is expected to complement other ongoing research efforts in AFRL's mission, as well.
Rob Hull, Director of UES' Photonic and Electronic Technologies Division and program manager on this contract, adds: "Winning this contract complements the effort we already have with other survivability contracts at WPAFB, and provides UES with another means of supporting this critical mission of AFRL. Transition from current research by UES into MaRSS research will be seamless. At UES, we pride ourselves on being RXAP's technical partner, working side by side in the laboratory and in the field to advance photonic materials research."
Dr. Nina Joshi, CEO, shared that UES has been successful, in part, due to its unique strengths. "UES is not just a pass-through organization supplying only subcontracted support; we are fellow researchers. Our strong research capabilities both on base and at our corporate laboratories make our selection as a MaRSS contractor a low risk, best value decision," she adds. "We're honored to be a partner in this effort, and we are committed to this program's success."
About UES Inc:
Founded in 1973, UES, Inc. is an innovative science and technology company that provides its government and industry customers with superior research and development expertise and world-class support. We take great pride in developing products and services from our technologies for commercialization and transition.
Please contact us at

info@ues.com

, Ph: (US) 937 426 6900, Fax (US) 937 429 5413.

UES Inc., 4401 Dayton Xenia Rd., Dayton, OH 45432-1894;

www.www.ues.com