Aircraft Decontamination Team Fights COVID-19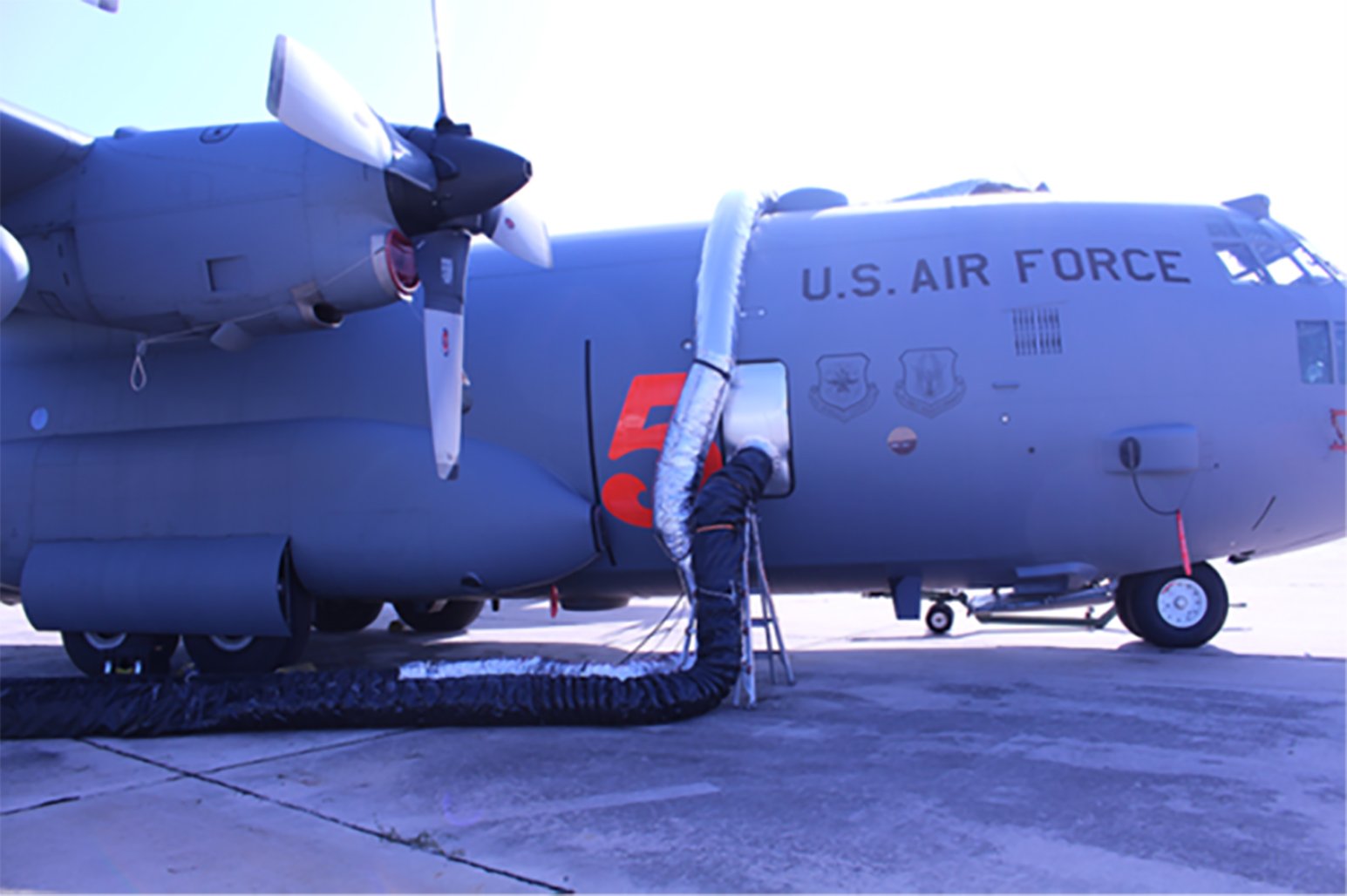 While keeping aircrafts clean and protecting airmen safety has always been a priority, the novel coronavirus pandemic raised additional health and safety concerns that UES and the AFRL were quick to combat.
---
Read also: UMGC Biotechnology Students Work With UES on Bioaerosols Project
---
The team, comprised of bioenvironmental, aircraft materials, and medical experts, assessed aircraft decontamination support options to fight COVID-19. They quickly released a document to their contractors and to government agencies with their findings on decontamination methods compatible with aircraft materials. The Air Force Life Cycle Management Center to Logistics Centers now base rapid decisions on this information, which is based on existing Air Force technical orders, literature, and the experience from various AFRL and UES subject matter experts.
The UES scientists involved are Carrie Drake, Jeff Holloman, Chris Ecker, and BJ Burke, who work in the Biological & Nanoscale Technologies team. Melanie Tomzcak, Director of Biological & Nanoscale Technologies states that "UES and our extended research team are incredibly proud to be supporting this effort and the Air Force's response to the global pandemic. Great things happen when great minds work together, and it is gratifying to support significant real-world problem and provide improved protocols for health and safety."
Read more about this effort in AFRL's article here.
---
Read also: UES Offering First Annual Biotechnology Scholarship at Sinclair Community College
---
Questions? Contact us here. Connect with us on Facebook, Twitter, LinkedIn, and Instagram.