Austin Deep | Employee Spotlight | Intern Edition
I grew up in Powell, Ohio with my lovely parents, Don and Nina, my brother and sister, Donny and Kyra, and our family dog, Molly. I am currently attending the Ohio State University as a Senior studying Mechanical Engineering and would like to focus my career on either biotechnology or robotics and automation. I enjoy spending time with my friends and family and am a pretty avid sports fan, especially with basketball and soccer. Something unique about myself is that I am the only one in my family to not become a doctor.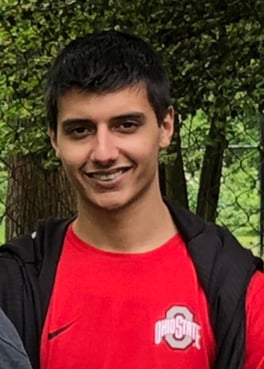 Austin Deep
---
Student Engineer
---
What are your career goals?
My career goal is to eventually become an engineer in a field that suits my interests where I can contribute to work that improves the lives of others.
What achievements are you most proud of?
I'm most proud of getting accepted into the Honors Program for the College of Engineering at the Ohio State University.
What is the best advice you've ever heard?
Some great advice that I received from my time playing sports was to always play hard, play smart, and have fun. I have tried to continue to apply this advice to my professional career in the form of work hard, work smart, and have fun. It is important to put forth maximum effort in to whatever work you may be doing and to focus on the areas that will help you improve the most. Also, life is too short to not be happy, so try to do what you enjoy.
What is your biggest takeaway from your internship experience?
I have learned so much from my time at UES that it is hard to narrow it down to one thing, but some of my biggest takeaways have been the processes and procedures a company goes through to develop and commercialize a product as well as numerous pieces of professional and technical knowledge from my amazing colleagues on the Robo-Met team.
What will you do next?
After I complete my Bachelor's Degree, I would like to get my Master's Degree in whatever area I decide to specialize in, and then hopefully find work as a full-time engineer.