Dayton Early College Academy Receives UES Technology Funding Award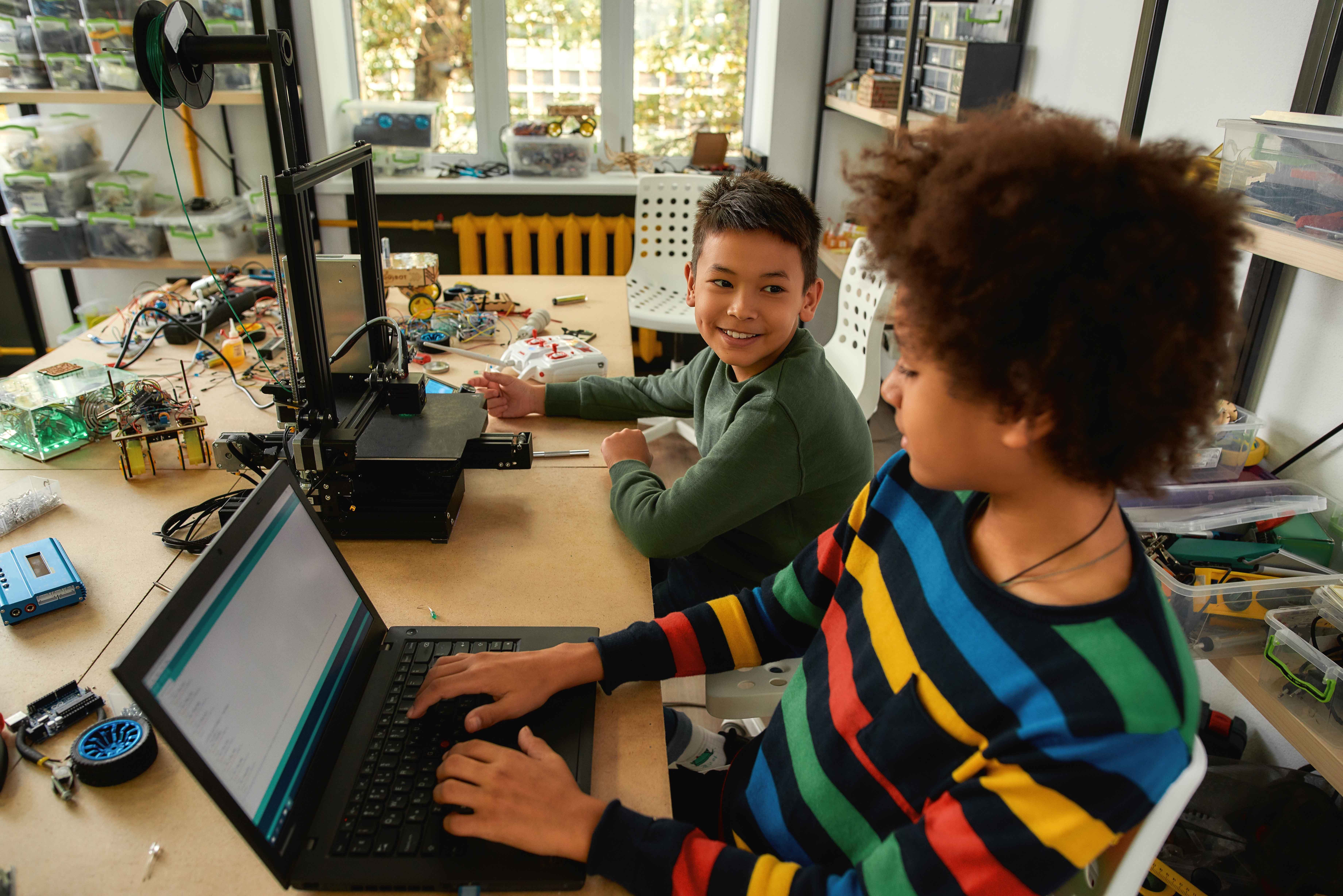 UES, Inc. (UES) is pleased to announce a recent community support award to the Dayton Early College Academy (DECA). This funding award is valued at $20,000 for student technology as the school and its students respond to the needs for virtual and hybrid learning models. DECA serves 1,300 students in grades K-12 within the city of Dayton, and 75% of the student population lives at or below the poverty level.
---
Read more: From STEM High School Student to AFRL Research Assistant

---
The school has faced unique challenges during the pandemic and UES was interested in discovering how financial support could best serve their student population. UES has a core belief within their culture to not only support the Dayton region but to also focus on education and technology access for the children in our community who need it most.
"UES has deep roots in the Dayton area with a long history of corporate citizenship. We actively give back to the community, sponsoring many local facilities and programs," said Nina Joshi, UES President and CEO. "We are proud to support DECA and hope that these funds can make life a little easier for their students during this difficult time."
"DECA is on a relentless mission to make sure that every one of our students is admitted to college and earns a degree. We know our model works because our graduates are earning college degrees at five times the rate of their peers who have similar economic backgrounds," said Dave Taylor, DECA Superintendent. "We appreciate the support from UES to help us deliver on our mission to give every one of our students - regardless of socioeconomic background - the opportunity to receive a world-class education."
---
Read more: UES and Local Community Support During Pandemic

---
Questions? Contact us here. Connect with us on Facebook, Twitter, LinkedIn, and Instagram.