UES Sponsors Local First Lego League Teams
You may know Team UES for our work in advanced science and technology in many disciplines. What you may not know is that UES has been a consistent support of STEM outreach, especially when it's in our communities.
The FIRST LEGO League (FLL) is a part of the FIRST organization aimed at younger engineers. FLL guides youth through STEM learning and exploration at an early age. From Discover, to Explore, and then to Challenge, students understand the basics of STEM and apply their skills in an exciting competition while building habits of learning, confidence, and teamwork skills along the way. FLL introduces science, technology, engineering, and math (STEM) to children ages 4-16 through fun, exciting hands-on learning. Participants gain real-world problem-solving experience through a guided, global robotics program, helping today's students and teachers build a better future together.
When local STEM mentor, FIRST alumna and force of nature Alex Ronnebaum approached UES, with a request to sponsor two new FLL teams, we were intrigued. Alex is a busy person. When she's not mentoring one of the five FLL teams she's involved with, she's a STEM instructor at STARBASE Wright-Patt, as arm of the Wright-Patterson Educational Outreach Office. When we learned that the team members would be composed mostly of children from families who had come to the US as refugees, we realized this was a wonderful idea to extend a warm Dayton welcome to some of the newest members of our community as well. We're glad we said yes! Our sponsorship will be used to pay for team registrations, LEGO challenge sets, and tournament registrations for both teams as well as for presentation materials.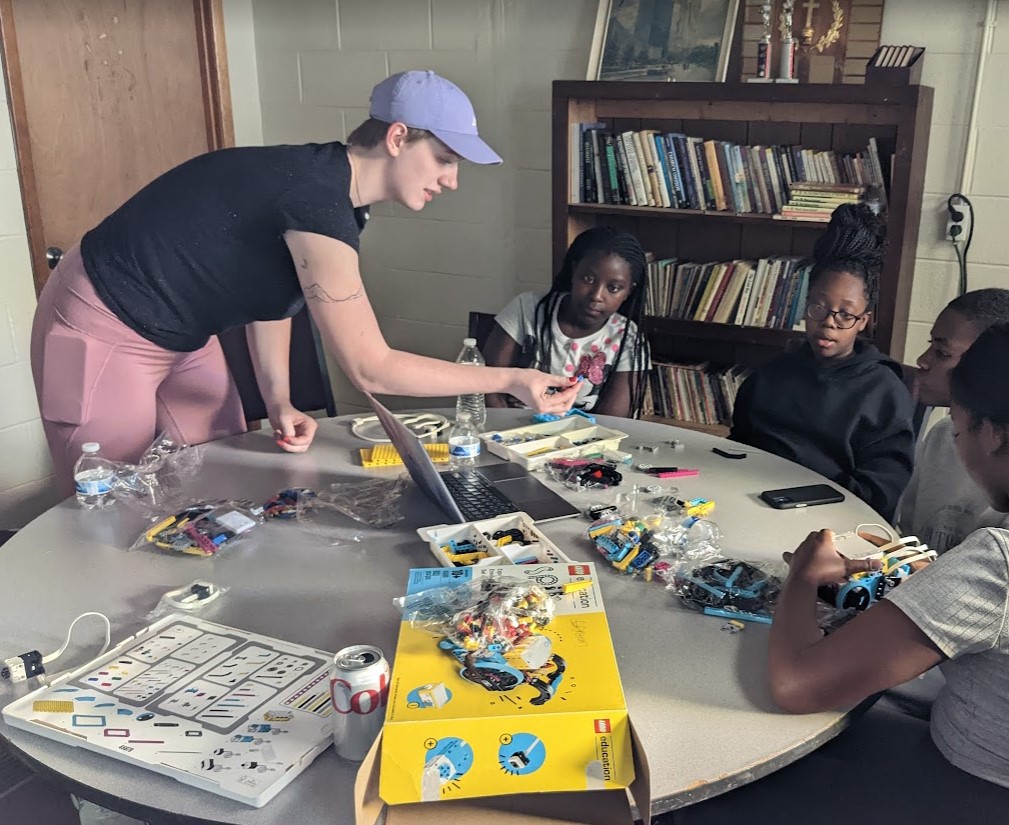 We recently had an opportunity to visit with the two teams (a younger and an older group) as they'd just gotten their kits and were assembling their robots, with assistance from Alex and FRC Team Bonds member Brogan. The enthusiasm and camaraderie in the teams was evident and uplifting. They're still looking for interesting Team Names though. If you have ideas, do send them in to us!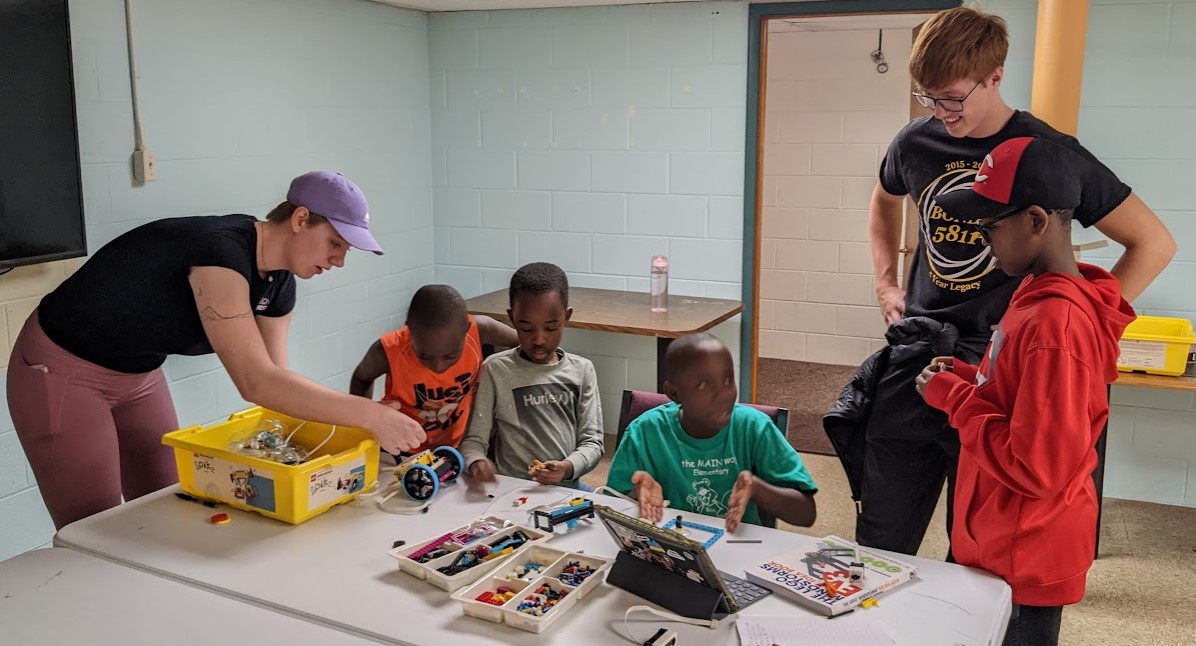 UES continues its community involvement in STEM-related activities, as we enter our 50th year. We're convinced that supporting young scientists and engineers as they gain hands-on experience solving problems remains one of the best ways we can invest in our future - and make it better for all of us! Come cheer on your favorite FLL teams when they compete at the Museum at the US Air Force in December!