From STEM High School Student to AFRL Research Assistant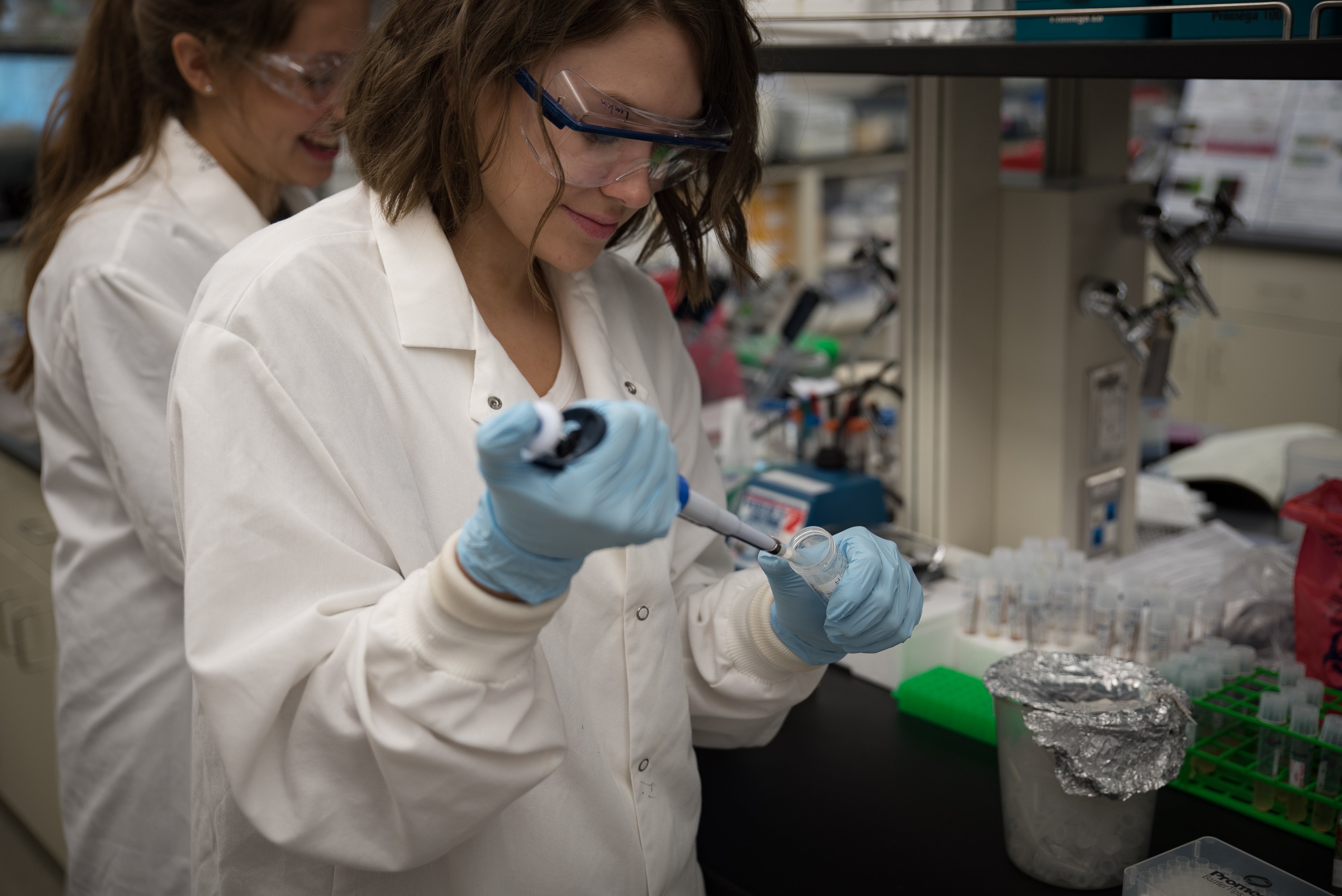 UES has a strong commitment to our community and a special interest in STEM outreach. One of our favorite STEM efforts we support is mentoring our LabPats team in the International Genetically Engineered Machine (iGEM) competition. Our Integrative Health & Performance Sciences and Biological & Nanoscale Technologies divisions partner with AFRL to mentor these high school students.
---
Read also: UES Hosts Carroll High School Students to Discuss AFRL Collaboration Project
---
During the iGEM season, students work with their mentors to address real-world problems with synthetic biology research projects. They go on to present their work in the global iGEM competition each year. The iGEM LabPats are also passionate about collaborating with other teams and giving back to the community along the way.

Christina Davis offers a unique perspective to this program. Currently a Senior in the Biochemistry and Molecular Biology Department at Wright State University, Davis first found her love for research back when she was chosen to be a part of her high school iGEM team in 2017. "I wasn't aware going into the experience that I would find a deeper meaning for the purpose of science, and I became so passionate about my research. I was fortunate along the way to be mentored by the incredible and successful people of UES and AFRL."
After that iGEM season ended, Davis knew her research journey had only begun. She joined the UES team as a student research assistant. She works in the Human Performance Wing at AFRL with Dr. Michael Goodson, one of the iGEM mentors. "The experiences and opportunities I have had at this facility are some of the most significant components that got me to where I am today. My job has not only grown my scientific knowledge, but has also helped me expand my horizons in critical thinking and problem solving."
Christina Davis' work was also recently featured in a previous article highlighting research from our Integrative Health & Performance Sciences team.
Knowing the impact the iGEM program and mentors made in her own education and career, Davis jumped at the opportunity to give back. She helped mentor the AFRL and Carroll High School iGEM teams for the 2018 and 2019 season.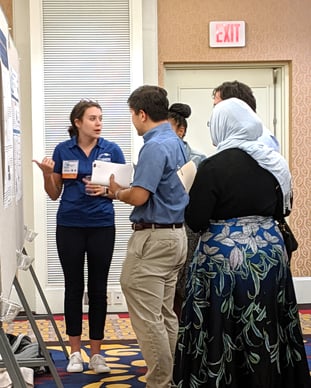 Davis says her research experiences and events she attended helped her define and fine-tune the areas she will focus on when furthering her education and career path. "I aspire to pursue a graduate degree to become a researcher in synthetic biology. I learned that I enjoy the readiness and quick response needed in a military environment. As a researcher, your designs and ideas have to be at the brink of innovation. To be in a workforce where ideas like those are supported and encouraged is immense."
Davis also loved the opportunity to collaborate with many different experts who are passionate about their work. "In the UES and AFRL environment, you have the chance to talk to and learn from a diverse number of experts in a wide variety of fields. What I have benefited most from is the joy and passion that everyone has for the projects they are accomplishing in this team environment. I aspire for that in my own career."

Davis' story is a great example of the impact STEM education and mentoring can have. Her journey from mentee to mentor is inspiring. UES is proud of our team's commitment to investing in future scientists and leaders who are also excited to give back.
---
Read also: UMGC Biotechnology Students Work With UES on Bioaerosols Project
---