Kathryn Byrd | Technical Recruiter | Employee Spotlight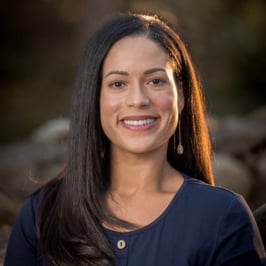 Kathryn Byrd
---
Technical Recruiter
---
UES Corporate Office
It's been a while since we did one of these Spotlights. We thought it would be a fun idea to highlight someone you could run into first at UES - even as you're being recruited. Meet Ms. Kathryn Byrd, our new Technical Recruiter.
Of course we had to ask her how she came to work at UES and she shared this: "One of my previous recruiting jobs was at a staffing agency. While at that staffing agency I worked with the UES Human Resources team to help hire temporary employees. I remember meeting several UES employees, at that time, and one thing I noticed was that all employees said 'people that come to UES, stay at UES'. That was very appealing to me and here I am, 7-years later! Good things come to those who wait…?".

What are your career goals?
One day, I would love to run a recruiting department! Don't tell my boss Dave - just kidding! I have already spoken with him about it.
What achievements are you most proud of?
I am proud of my time at Sinclair Community College as a part of the Women's Basketball Team. It was a lot of work and even more fun. Go Tartans! I do not want to sound cliché but the thing I am most proud of is my family.
What is the best advice you've ever heard?
The best advice I have ever heard were words from my late grandfather, "It is a great life if one does not weaken". There is so much truth in that quote.
What stands out to you when you are recruiting for a position?
Personality! Recruiting is all about building relationships and that is also what makes it fun. Check out the many positions posted at The UES Careers Page.