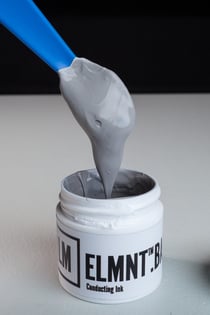 Almost 50 years ago, my father launched UES, Inc. with a vision to become a renowned scientific research and development organization. UES' talented scientists and their hard work have produced several new products over the years in diverse fields, including TitanCoat™ coatings, ProCast™ software, and automated material characterization equipment like Robo-Met.3D. Developed in partnership with the Departments of Defense, Energy and other agencies, these products and services have paid rich dividends and royalties for licensing agencies and offer market entrée for a small business such as UES. As we've expanded into new products, spun off technologies, products and even an IPO, we've adhered to our vision of solving scientific challenges. Key to all of these are the partnership mechanisms of Technology Transfer (T2). In my mind T2 is simply the process by which a market segment receives and applies the results of research.
An exciting new T2 opportunity for us has been launching ELMNT™ Conducting Inks. ELMNT ink is a stretchable and robust conducting ink for flexible and wearable electronics invented in the labs at AFRL with our scientists. The Warfighter is considered our most valuable asset. The need for better wearable systems that monitor vital signs, environmental changes, and reduce weight and cabling for critical missions has been recognized by the USAF and throughout the DoD. Smart textiles, new materials, and better sensors are catalyzing advances in this area. Wearable technology will inevitably change the way we monitor the warfighter and enhance their human performance.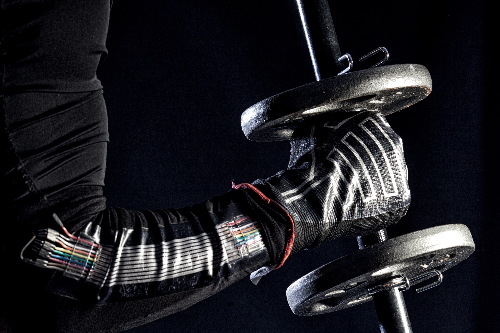 The T2 process is arduous, but rewarding. UES scientists develop early stage technology and intellectual property (IP) with Government funding and partnership. We then evaluate our scientific results and license the most promising of these – typically at an early technology readiness stage. UES then invests – not just capital, but the technology maturation competencies, and good old-fashioned market development effort, into T2. Our effort and investment help develop the early stage IP into tools for use by our research partners and peers. The IP can also mature into bases for new technologies, products and services that find a home in the market. T2 triggers the development of more cost-effective dual-use technologies and licensing income streams for the visionary agencies that funded the high risk early stage research. By sharing in the commercialization risk, UES strives to be a better Scientific and Technological partner to the DoD and other agencies.
Recently, our team has used ELMNT to prototype devices with conductive traces onto stretchable surfaces. We have stretched these traces up to 7X their original lengths. ELMNT traces maintain consistent resistance for reliable data and power transfer. ELMNT is a significant innovation for wearable tech that use silver and carbon traces, and will enable new uses and robust devices.

I am proud of the legacy built by years of diligent research and high-quality engineering, and I look forward to the future with you with products like ELMNT. We're ready for your application to deliver reliable power, high frequency RF, capacitive touch sensing, and reliable data transfer using ELMNT inks. We look forward to engaging with you. Contact us here to begin the conversation!
By Nina Joshi