Remote Access for Robo-Met.3D Operations.
Background
An important advantage of working with highly automated systems, for either industrial manufacturing or research, is the enablement of remote access. During the recent COVID Pandemic, our Robo-Met team was able to successfully access our Services and Build systems from their remote locations, after initial set up. This enabled us to be productive while adhering to the safety guidelines that were important to all of us. We illustrate the steps we took here. Please consult with your local IT department and work with them. We certainly give our IT colleagues, who have been keeping us productive in challenging circumstances, our thanks and congratulations!
---
Read also: Robo-Met Recognized for Providing Ground Truth Data in NASA SBIR Award
---
UES Implements Remote Access
Faced with the challenge of providing Robo-Met.3D systems and services to customers while staying mostly remote (including delivering on the NASA SBIR contract referenced above), our team hit upon GoToAssist software as a solution that would work for us. We were able to work either from web based access or with a downloaded desktop console (Fig. 1).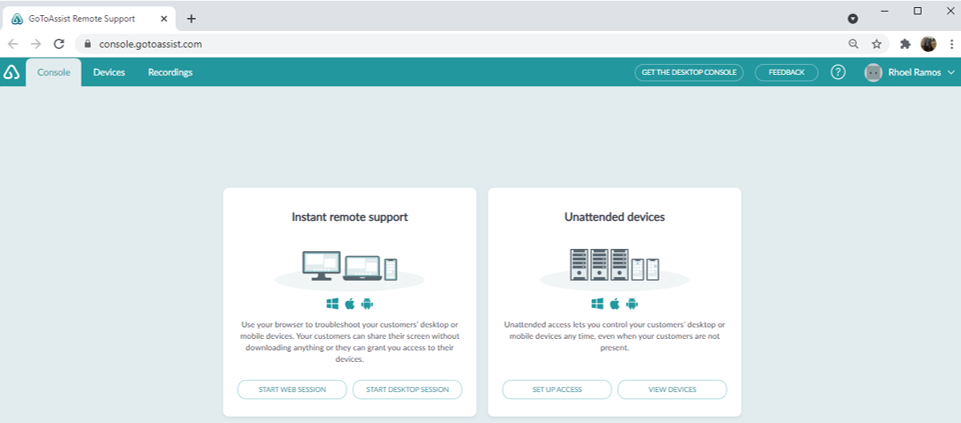 Figure 1: GoToAssist Access with Web / Desktop Interfaces

GoToAssist's FAQ section states that "All session data is protected end to end with Secure Sockets Layer (SSL) and 128-bit Advanced Encryption Standard (AES) encryption. No unencrypted information is ever stored on our system." This increased our confidence in this solution. Since GoToAssist is configured for multiple systems in a network, we were able to add multiple Robo-Met computers to the access profiles. We were able to simultaneously access up to 15 devices (Fig. 2).


Figure 2: GoToAssist Access Configured with Multiple Systems
We liked the flexibility offered in the GoToAssist toolbars - for example we were able to both remotely restart and reconnect to computers or download files from remotely accessed computers such as image files for local analyses. Once logged into a remote system, we were able to control the imaging program (ZEN) with every function available to work with Robo-Met's onboard Axio inverted microscopes (Fig. 3). Of course, sample preparation and placement had to be performed in person.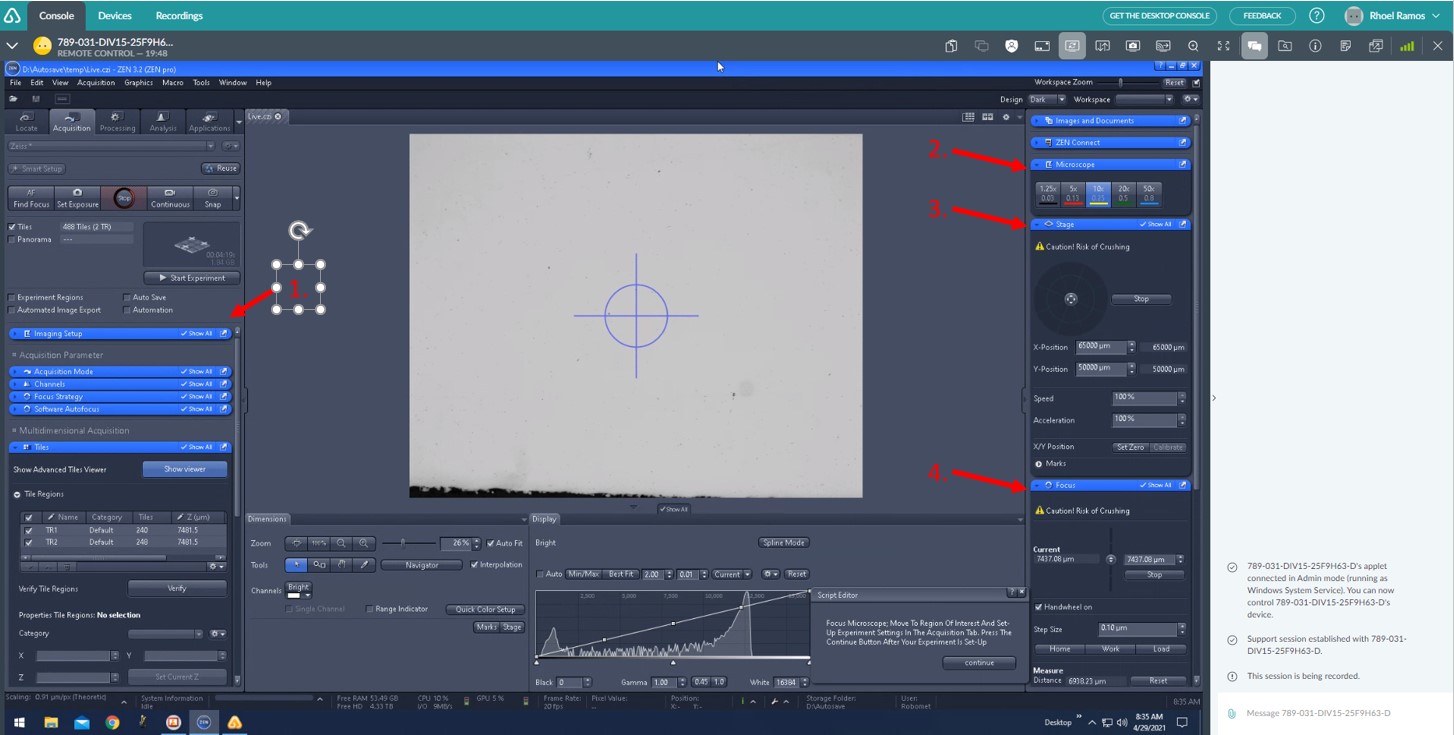 Figure 3: Remote controlled Robo-Met onboard microscope software. The red arows indicate controls such as 1: Imaging experiment set up 2. Change microscope objectives 3. Move stage 4. Change Z focus value.
Similarly, we could control the metallographic workflows onboard, for serial sectioning. (Fig. 4).
Caution: Emergency stop is not available remotely. We advise that you do NOT use manual mode in remote operation.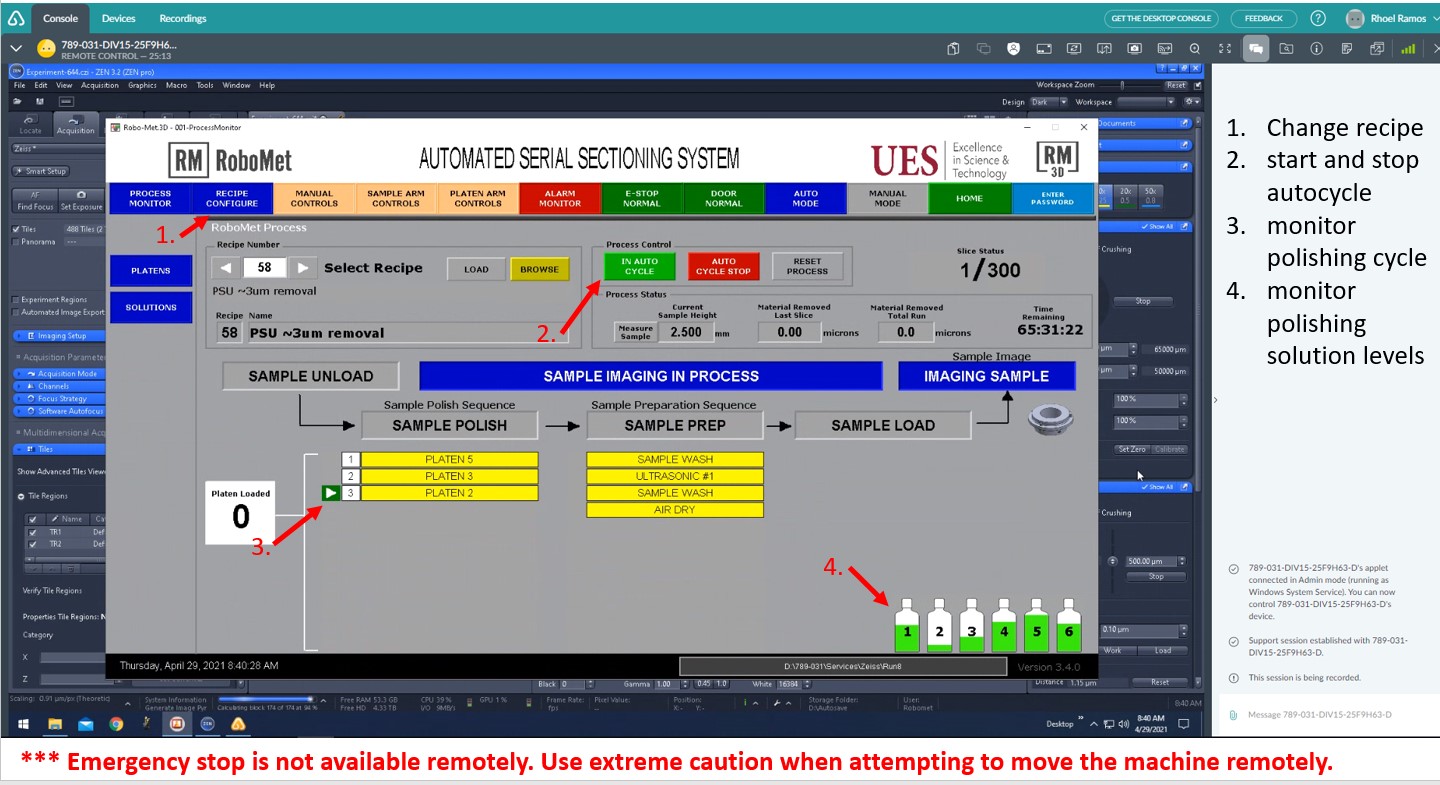 Figure 4: Accessing onboard metallographic workflows with remote access into Robo-Met.3D
Conclusion:
With remote access enabled, we were able to support a number of key clients with analyses of additive manufactured Ti-alloys, carbon fiber composites, ceramics and other industrial manufacturing applications. Many different options may be available, and we have outlined a remote access method that worked well for us. Working in concert with local security and IT protocols, this method can provide a valuable adjunct, and flexible remote operation of the Robo-Met.3D system, with the appropriate operational caveats. Specifically, users should be aware that Emergency stop is not available remotely. We advise that you do NOT use manual mode in remote operation.
Do not hesitate to contact us (and your IT colleagues!) if you have questions about remote access for the Robo-Met.3D system.
---
Read also: 2020 Research Using Robo-Met's Materials Analysis
---