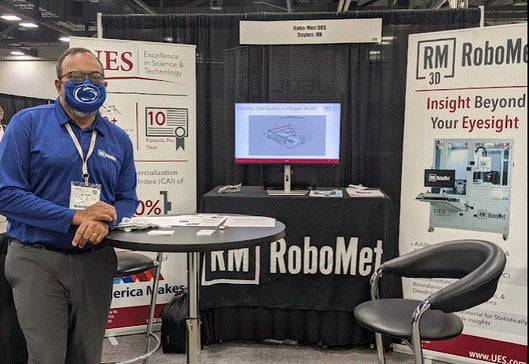 2021 was a year to rebuild, even if it felt like we were rebuilding the plane as we flew it. Robo-Met stayed strong and made new strides worth noting this year. Read more about your favorite materials characterization team and their adventures in 2021.
---
Read also: 2020 Research Using Robo-Met's Materials Analysis
---
Materials Characterization Research
Robo-Met continued its role as a robust materials characterization modality. Read up on materials characterization research featuring Robo-Met's automated material analysis in this article: "2021 Research Using Robo-Met's Materials Analysis." Looking for more Robo-Met-related research? The page contains links to previous years as well.
Two SBIR Awards for Robo-Met
We were thrilled to be recognized for providing ground truth data in a Phase II NASA SBIR Award. For this project, our Robo-Met team will collaborate with Penn State University's Applied Research Laboratory (ARL). We will study non-destructive testing techniques in the additive manufacturing (AM) processes for component quality control and post-build inspection.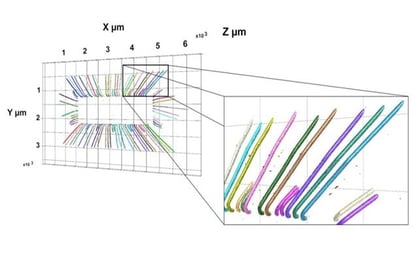 More recently, we were thrilled to be awarded an SBIR Phase I contract to extend Robo-Met into electronics delayering. The Defense Micro Electronics Activity commissioned this project, with challenges including the development of submicron delayering, and high fidelity imaging including, as an extended goal, SEM integration.
Materials Conferences
We continued with a virtual TMS 2021, but were glad to see many old and new friends at MS&T in Columbus, OH. While we would have love to talk with everyone face-to-face, we were excited to have some great conversations at our virtual and in-person booths this year!
Robo-Met Upgrades
We announced our new Robo-Met upgrades including ZEN imaging and Windows 10 functionality. Check out the webinar here, and see why many of our customers upgraded right away. We're excited to continue to innovate and improve to help you get the insights you need to solve your materials challenges.
New Robo-Met Units and Applications
We're excited to announce that the Robo-Met family now includes NASA's Langley Advanced Research Center and Marshall Space Flight Centers, and the Fraunhofer Institute IWS in Dresden, Germany. Sandia also inducted a second Robo-Met unit, a version 3 with ZEN imaging. Watch this space as more new users discover applications!
Extended applications were outlined in our blog posts including Remote Access for Robo-Met, and Automated etching tips and tricks.
Robo-Met in 2022
We're looking forward to keeping up our momentum in 2022! To keep up with us, opt-in for Robo-Met updates here, so we can share product updates, event information, and more.
You can learn more about Robo-Met and how it can help you solve your materials challenges here. Have particular material challenges you'd like to discuss with our experts? Contact us here.
From all of us here at Robo-Met, we wish you Joy in all you Celebrate this Holiday Season!
---
Questions? Contact us here. Connect with us on Facebook, Twitter, LinkedIn, and Instagram.