The Robo-Met team was very busy in 2018, connecting with customers at trade shows, hosting webinars, and authoring publications, and more, but we're even more excited for what 2019 has in store with more events, continued collaboration, a new look, and more support.
---
Trade Show Success
Between attending events, giving presentations, and making connections at our booths, the Robo-Met team had a very productive and rewarding year at trade shows, conferences, and meetings. We walked a variety of events to network with customers and collaborators, and we exhibited at TMS, M&M (where we also presented), and MS&T.
We can't wait for another year of trade shows, starting with TMS, March 10-14, 2019! Make sure to visit us at booth 424. Check out what other meetings we'll be attending in 2019 here.
A New Partnership
Robo-Met also joined America Makes as a silver-level partner in 2018. We're excited for the continued potential of this connection.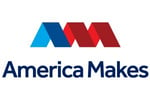 Did you know? If you're an America Makes member as well, you're eligible for a discount on material testing services! Learn more about material testing with Robo-Met, and contact us to learn more about how to get the insights you need and take advantage of this offer.
Publications
Robo-Met was featured in fifteen (and mentioned in five more) new materials science publications in 2018, and our Robo-Met team authored or co-authored three of those! Find the full list of 2018 publications here and explore how Robo-Met.3D® provides unique materials insights.
Robo-Met Installations and Services
We're thrilled to have installed several new Robo-Met.3D units in 2018: NASA Glenn (Ohio), Iowa State University (Iowa), GE Power (South Carolina), and IHI Corporation's Mizuho Works in Japan, which is now our third system installed in Asia. Here's a map of where we've installed Robo-Met.3D and Robo-Met.QC® units to date.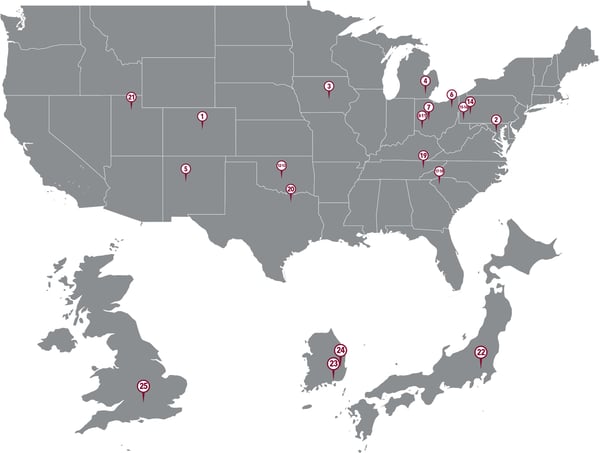 Beyond installing new units, our Robo-Met services are growing! We're happy we provided clients such as the University of Florida, ATI, Bosch, and Pratt and Whitney with 3D materials insights that helped them make key decisions and save them money.
A New Look
You may have noticed Robo-Met and UES is looking a little different. As we head into a new year and are constantly working towards the best way to tell our story and meet our customers' needs, we're doing a little re-branding. We've updated our Robo-Met logo, as well as our UES logo. Take a look below!


You can also expect to see some exciting changes coming soon to the look and feel of our website, as well as our event booth. We're committed to presenting a clear message that helps you get the information you need to solve your scientific challenges. We can't wait for you to see these updates!
New Support
We're working to provide better support to Robo-Met users. Moving forward, if you have any questions or concerns with using your Robo-Met unit, please send them to RMSupport@ues.com and we'll work to quickly answer your questions and resolve your issues, so you can keep solving your scientific challenges. We also know that using Robo-Met comes with a bit of a learning curve, and we're excited to start offering Robo-Met Users a discount on training. Any time you have new people using the machine, or you just want to learn about features you haven't used before, email us at RMSupport@ues.com to learn more about training discounts.
Follow us on Facebook, Twitter, LinkedIn, and Instagram to stay in the loop!