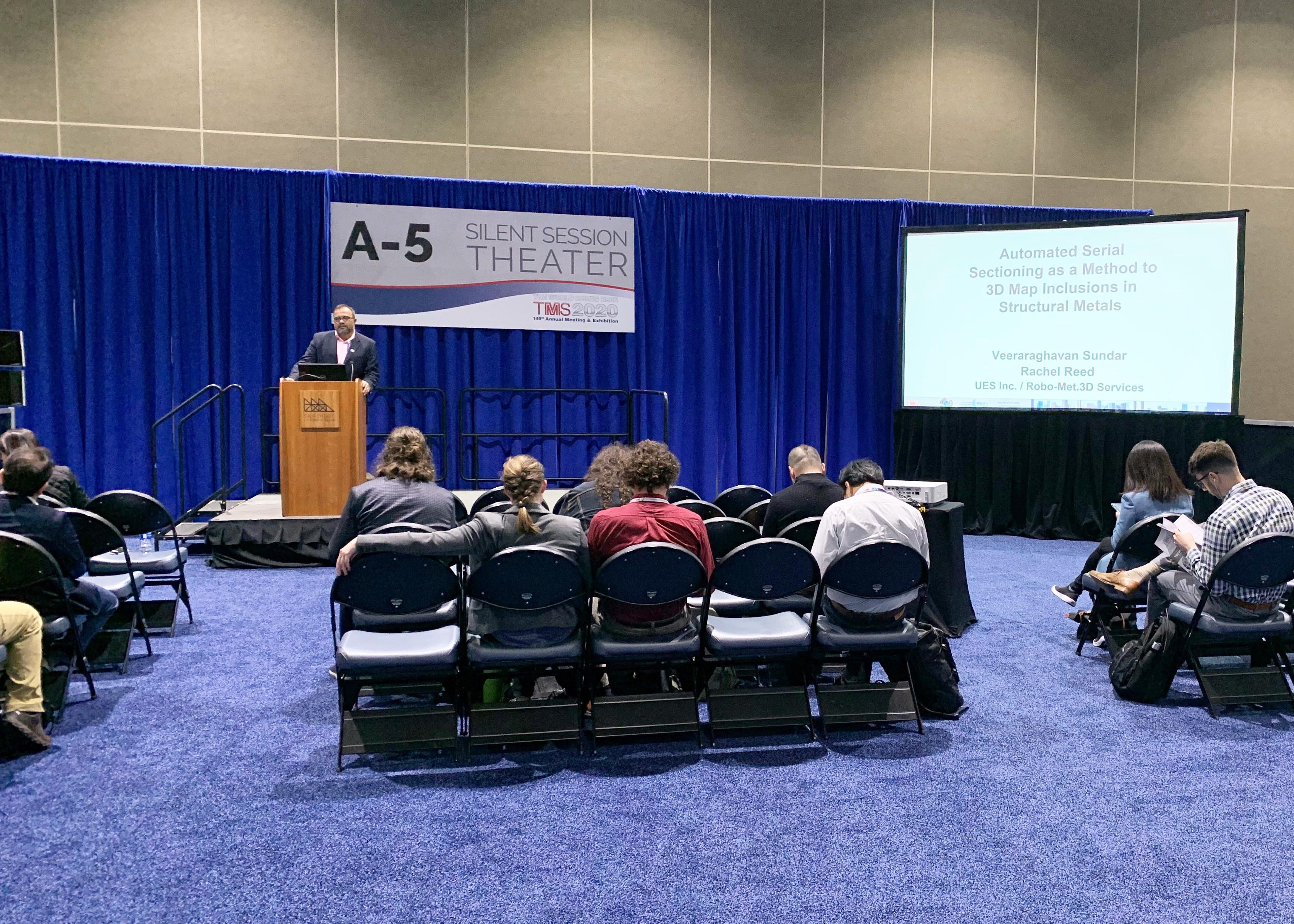 2020 was far from typical, but Robo-Met stayed strong and made new strides worth noting this year. From exciting research to product upgrades and more, we're planning to keep the momentum going as we go into 2021.
---
Read also: 2020 Research Using Robo-Met's Materials Analysis
---
Materials Characterization Research
While 2020 was hectic, the research never stopped. Read up on materials characterization research featuring Robo-Met's automated material analysis in this article: "2020 Research Using Robo-Met's Materials Analysis." Looking for more Robo-Met-related research We've got you covered with Robo-Met Publications in 2019, 2018, and 2017.
Ground Truth Data for NASA SBIR Award
We were thrilled to be recognized for providing ground truth data in the NASA SBIR Award last fall. For this project, our Robo-Met team will collaborate with Penn State University's Applied Research Laboratory (ARL). We will study non-destructive testing techniques in the additive manufacturing (AM) processes for component quality control and post-build inspection.
Materials Conferences
We began 2020 with a great TMS 2020, which turned out to be our last in-person trade show before the pandemic hit. We're glad we got to see you in person then, and we definitely missed that at virtual trade shows. Our own Dr. Sundar shared an excellent presentation on "Automated Serial Sectioning as a Method to 3D Map Inclusions in Structural Metals." That work and more new research from TMS 2020 are summarized in this article: "New Materials Characterization Insights Shared at TMS 2020."
IMAT and MS&T were our first virtual trade shows, but most likely won't be the last. While we would have love to talk with everyone face-to-face, we were excited to have some great conversations at our virtual booths this year! Dr. Sundar again presented at MS&T. His two talks covered "3D Characterization of Intrinsic Defects in Powder Precursors for Additive Manufacturing" and "Ground truth for AM Xray CT and NDE Validation."
Robo-Met Upgrades
We announced our new Robo-Met upgrades including ZEN imaging and Windows 10 functionality. Check out the webinar here, and see why many of our customers upgraded right away. We're excited to continue to innovate and improve to help you get the insights you need to solve your materials challenges.
New Robo-Met Units
We've welcomed new customers into the Robo-Met user group this year! We're excited to announce who they are as soon as pandemic conditions permit us to finish installation. Our customers love Robo-Met's low-touch and automated nature, which allows them to limit contact in their characterization labs.
Robo-Met in 2021
We're looking forward to keeping up our momentum in 2021! To keep up with us, opt-in for Robo-Met updates here, so we can share product updates, event information, and more. Here are some of the events we're currently planning on attending and exhibiting at. Which ones are you attending too?
Military AM Summit ( February 23-24, 2021)
TMS 2021 (March 14-18, 2021)
AMUG (May 2-5, 2021)
Rapid + TCT (April 26-29, 2021)
AeroMat (May 24-26, 2021)
IMAT 2021 (September 13-16, 2021)
MS&T 2021 (October 17-21, 2021)
You can learn more about Robo-Met and how it can help you solve your materials challenges here. Have particular material challenges you'd like to discuss with our experts? Contact us here.
---
Read also: New Materials Characterization Insights Shared at TMS 2020
---
Questions? Contact us here. Connect with us on Facebook, Twitter, LinkedIn, and Instagram.