UES, Inc. was thrilled to participate in the Air Force Marathon, both as runners in the race and as a Gold Level Sponsor of the event.
Sports and Fitness Expo
Thursday and Friday, UES team members interacted with runners and their families at the Sports and Fitness Expo at the Wright State Nutter Center, passing out sunglasses and headbands and answering questions about the company, its role in the community, and career opportunities. The UES booth also featured a fun photo frame, giving runners and their families (and a few mascots!) a chance to snap a picture to share their motivation for running the marathon using the #WhyIRun hashtag on social media, or simply to remember a fun moment or show off their new shades.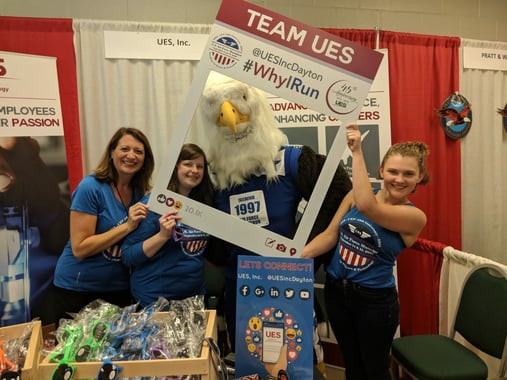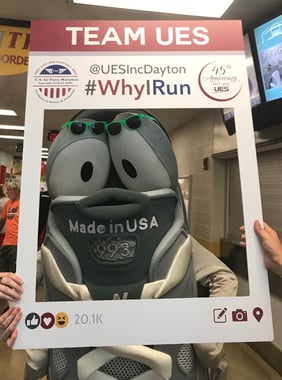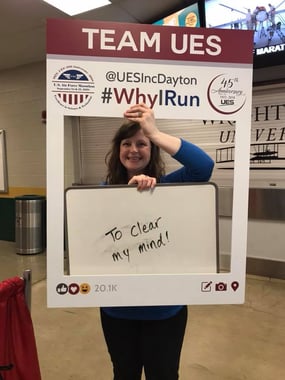 UES is happy to be able to fund employees' participation in the race in addition to sponsoring the event. On race day, Team UES overcame the hot and humid weather and joined the more than 12000 people who ran in the full marathon, half marathon, 10-kilometer, or 5K races.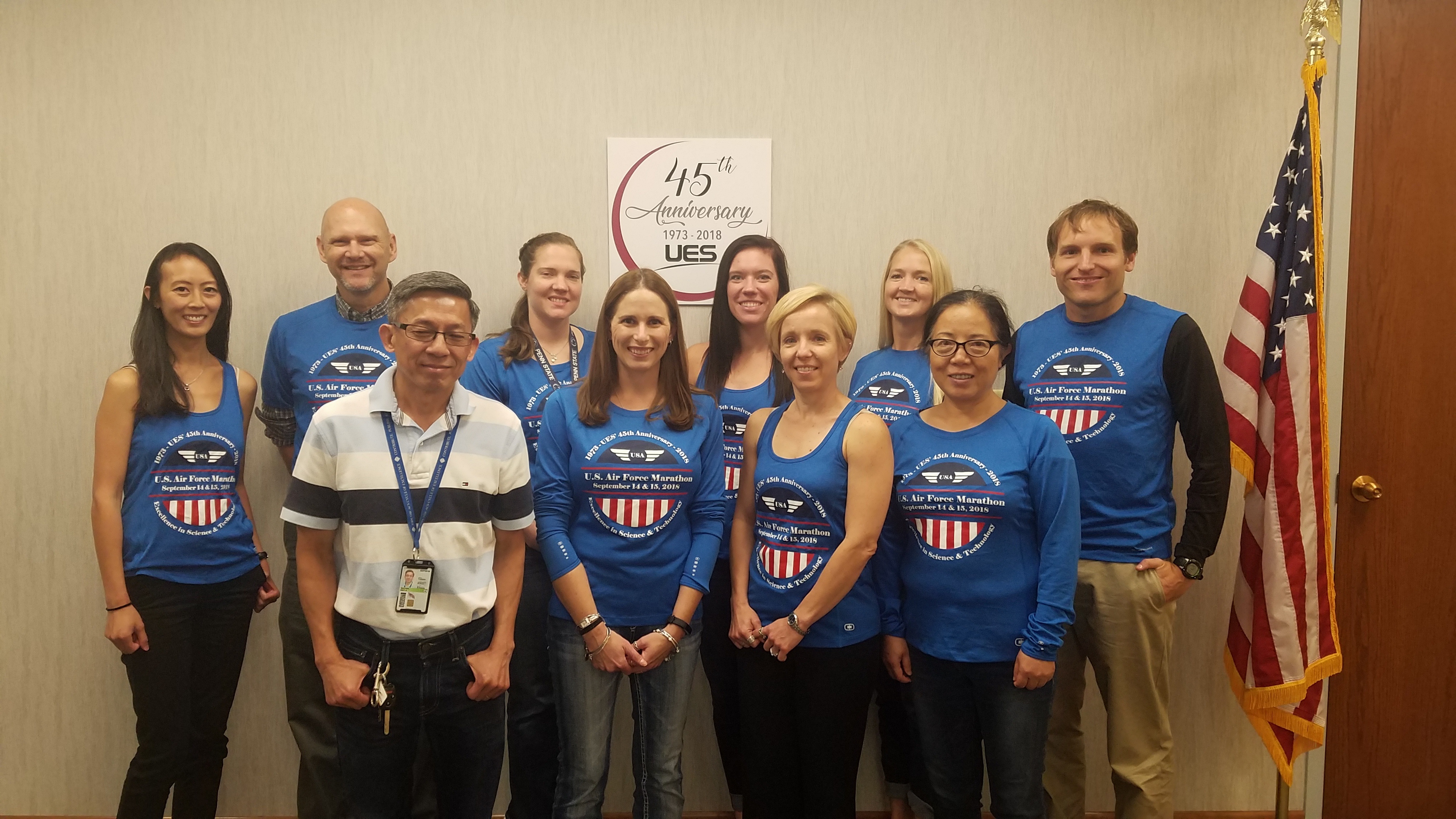 Keep in touch! Questions? Contact us here. Connect with us on Facebook, Twitter, LinkedIn, and Google+!