Air Force Showcases New SBIR/STTR Model at Transition Accelerator Demo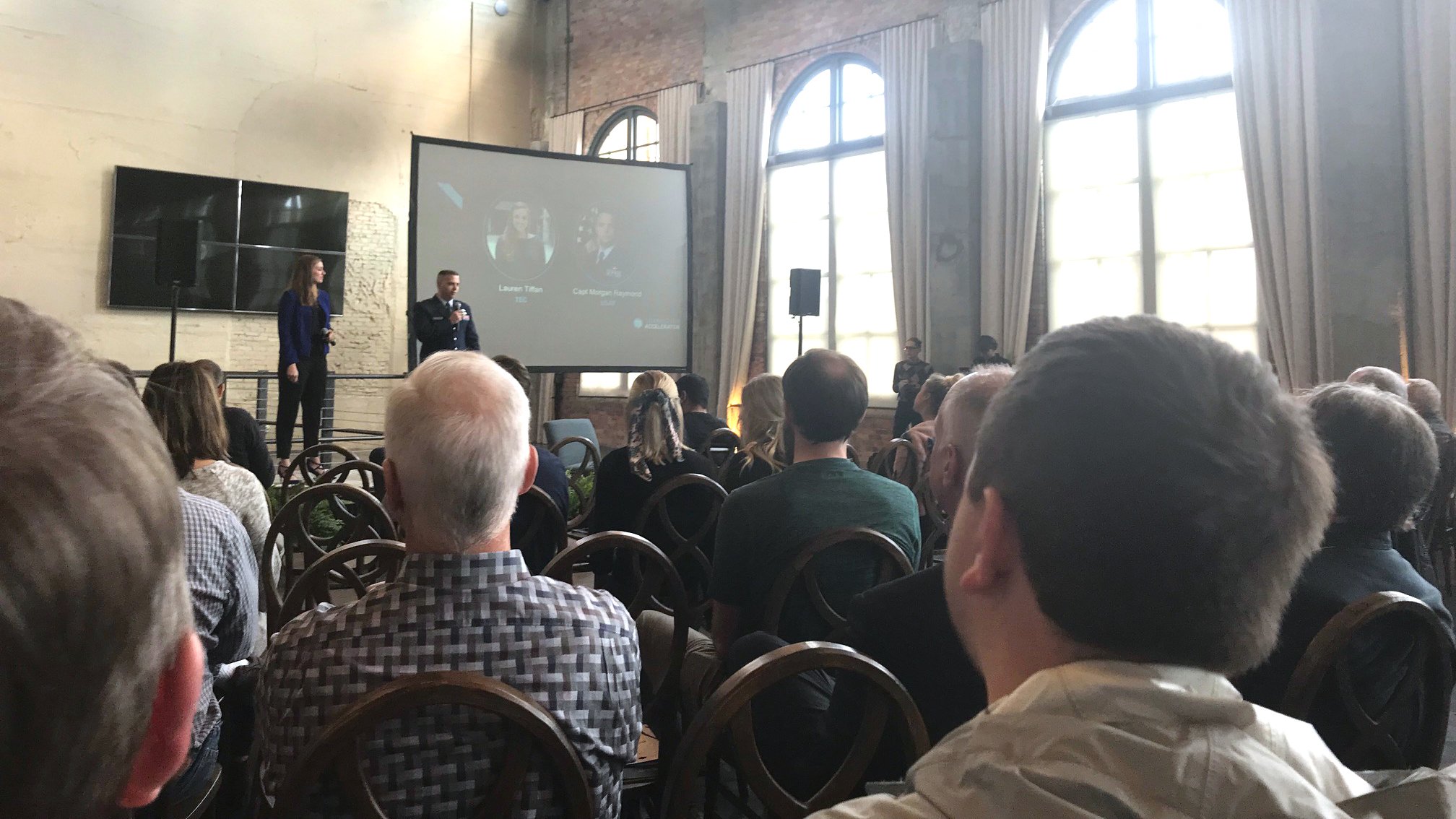 UES representatives recently attended the US Air Force's Transition Accelerator Demo Day on April 5 at the Steam Plant to hear each participating technology company pitch their innovative solutions to a live audience in Dayton, Ohio. The audience included the public, DoD officials, SBIR evaluators, and potential investors. Each pitch focused on human-machine teaming in the ISR setting, and each is a SBIR Phase I winner.
---
Read also: 5 Success Strategies to Secure SBIR and STTR Funding
---
Each presentation was carefully created, applying the best practices for investor business pitches. They answered the following key questions:
What is the product?

What problem does it solve?

How can it support the DoD and Warfighters?

What is the market potential outside of the DoD?

What have potential customers said?

Who is your competition?

Who comprises the team?
This local event reflects a different approach for the Air Force's SBIR/STTR programs. It focuses on finding Warfighter solutions to implement agilely and serving as a government venture fund for small businesses, reacting with more speed. At the Inaugural Air Force Pitch Day event held March 6-7, in New York City, fifty-one companies won contracts with a total initial value of $8.75 million in a matter of minutes. Air Force Pitch Day modeled commercial investment pitch competitions to deliver a faster, smarter approach to compete for ideas in the accelerating technology ecosystem. This approach also aids small businesses and their partners, helping overcome the dreaded funding gaps in the conventional SBIR/STTR model.
The Transition Accelerator offers great opportunity to foster growth, refine business concepts, and offer professional guidance while also supporting the Air Force's mission. UES is happy to support this new organization within our region. Be sure to check their website for future events.

We're also interested in hearing your reactions to this new model. How ready are you to respond to these opportunities, and how can we help you? Contact our technology transfer experts to initiate collaborations in this new model.
---
Connect with us on Facebook, Twitter, LinkedIn, and Instagram to stay in the loop!