UES a Top Woman-Owned Company in the Dayton Area
on October 22, 2018
---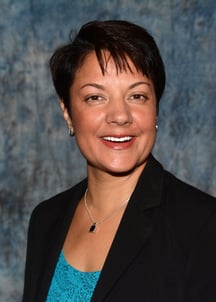 UES is happy to be recognized on the Dayton Business Journal's list of the Top Woman-Owned Companies. Our company ranked #6 on the list of the top 40 organizations in the Dayton area owned by women, just behind our neighbor BTAS. This year's Dayton-Area Woman-Owned Companies List is ranked by 2017 revenue. Data is recorded from organizations listed, and secondary ranking was based upon employment.
Dr. Nina Joshi, CEO of UES, Inc., said: "We are pleased to be included on this list and also to support the Dayton Business Journal. We also congratulate all of the other woman-owned companies recognized."
The Dayton Business Journal publishes annual lists each week that serve as business tools for thousands of people in the Dayton region. These lists rank leading companies, organizations, and individuals by a specific set of criteria, giving readers a better insight into the local business scene. The lists serve as a premium asset for business publications a part of American City Business Journals, the largest publisher of metropolitan business newsweeklies in the U.S.
Find the list here: https://www.bizjournals.com/dayton/subscriber-only/2018/09/21/dayton-area-woman-owned-companies.html