UES wins Advanced Ceramics Research Contract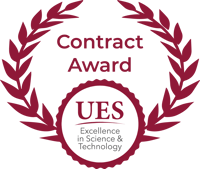 UES is proud to announce a Research Program Award supporting research into advanced ceramic and ceramic matrix composite materials and process development with the US Air Force Research Laboratory. We are grateful for this opportunity.
---
Read also: Dr. Emmanuel Boakye elevated to ACers Fellow
---
The United States Air Force Research Laboratory (AFRL) has awarded UES, Inc. (UES) a $20 million, a cost-plus-fixed-fee completion-type task order off an indefinite-delivery/indefinite-quantity contract for research in the area of advanced ceramic and composite materials and process development.
The contract was awarded on 30 Sept 2021. Titled Ceramic Advanced Materials and Process (CAMP), the award provides for a team of scientific and engineering personnel from UES and its collaborators. The team will work with the Air Force Research Laboratory (AFRL) in this effort to research materials, processing methodologies and an understanding of behavior to create advanced ceramics and ceramic matrix composite components for application in future Air Force weapon systems.
Advanced ceramic composites can exhibit desirable physical and chemical properties that include light weight coupled with high stiffness (elasticity), and strength along the direction of the reinforcing fiber, dimensional stability, temperature and chemical resistance. Such advanced composites are replacing metal components in many uses, particularly in the aerospace industry.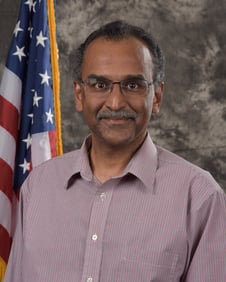 Dr. Suresh Subramanian, who is the director of UES' Materials and Processes division, will lead the effort for UES. Dr. Subramanian states that "This is an exciting win for UES, allowing us to continue our work in next generation materials research. CAMP will provide us the opportunity to develop critical light and durable ceramics and ceramic matrix composites solutions for the next generation warfighter and hypersonic applications. Ceramic materials initially developed at AFRL are now flying in commercial airline engines, this is an exciting area to be in."
Dr. Nina Joshi, President and CEO of UES, Inc., attributes UES' success to the scientific expertise developed as part of the firm's long-standing history of developing capabilities and expertise in Materials Science. "This is a core area of UES' strengths, and we've been historically involved in many aspects of ceramics research projects. This contract complements and continues our research work in these areas at the AFRL." She adds, "We're honored to be a trusted partner in this effort to enhance our National Security."
Founded over 45 years ago, UES Inc. is a scientific research and technology development company that commercializes products and services for its government and industry customers. Areas of expertise include materials and processes; aerospace power and propulsion technologies, surface engineering; photonics and electric technologies; additive manufacturing; and integrative health and performance sciences.
We're grateful for our expert technical and business support teams who were awarded this contract, and will advance these technologies. They are why UES continues to deliver Excellence in Science and Technology for our customers.
---