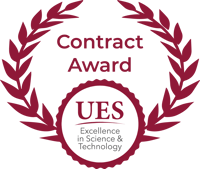 UES is proud to announce that the US Air Force (AFRL/RXAS) selected UES for an impactful multi-year research contract titled Functional Responsive Experimentation for Systems and Humans (FRESH), to help AFRL explore biotechnology and polymer and responsive material advances in order to sustain and optimize Air Force assets. We are grateful for this opportunity.
The Air Force Research Laboratory Materials and Manufacturing Directorate, Soft Matter Materials Branch (AFRL/RXAS) has awarded UES, Inc. (UES) a $75 million, contract for over four years, directed towards research in the areas of biotechnology and polymer and responsive materials. The contract was awarded on 15 Jun 2022. Titled Functional Responsive Experimentation for Systems and Humans (FRESH), the award provides for a team of scientific and engineering personnel from UES and its collaborators. The team will work with the Air Force Research Laboratory (AFRL) in this effort to research biocorrosion/biodegradation, human performance monitoring, multifunctional biomimetic materials and devices, as well as soft matter materials, flexible electronics, additive and responsive materials, artificial intelligence/machine learning and autonomous research for application in future Air Force and Space Force weapon systems.

Dr. Lucas Beagle, Director of UES' Biological and Nanotechnologies Division, stresses that the broad-based programs had multiple targets. "Development of materials and processing methodologies to create advanced materials and devices vital to the Air Force is the ultimate goal. We want to ensure that we also take into account emergent needs from DoD stakeholders. UES will work closely with our team members and transition partners including Lockheed Martin, Tufts University, Infoscitex Corporation, NextFlex, and BioMADE towards technology maturation and transition. This continues UES' culture of working in an interdisciplinary fashion, including external collaborators and subcontractors, as we understand that such collaborations will greatly benefit AFRL and the FRESH program."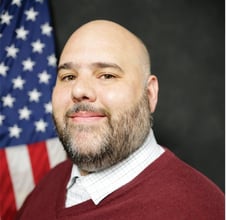 UES CEO Dr. Nina Joshi attributes the company's success in part to attracting and retaining high-quality scientists. "Our professionals are able to collaborate seamlessly with government researchers and external experts, actively pursuing technologies to meet the Air Force's mission and goals." "UES has worked previously with AFRL on related concepts, developing core competencies in this emerging field." She adds, "We're honored to be a partner in this effort and we are committed to the program's success. We're grateful for our expert technical and business support teams who were awarded this contract, and will advance these technologies. They are why UES continues to deliver Excellence in Science and Technology for our customers."
About UES Inc:
Founded in 1973, UES, Inc. is an innovative science and technology company that provides its government and industry customers with superior research and development expertise and world-class support. We take great pride in developing products and services from our technologies for commercialization and transition.
---