UES was pleased to once again host the Microscopy Society of the Ohio River Valley (MSORV) Fall meeting on Wednesday, October 24.
Attendees networked with fellow microscopy professionals and students before listening to MSORV President Dr. Richard Edelmanm's opening remarks. Jonathan Lee, from Gatan Inc., then gave a presentation on "Cathodoluminescence," discussing the luminescence of a material in response to an electron beam.
After that, attendees focused on MSORV business, followed by a brief break for connecting with exhibitors and other attendees.
Next, Dr. Janet Gbur, of Case Western Reserve University, presented on "Challenges to Characterization of Nonmetallic Inclusions in Superelastic Nitinol Fine Wires."
To learn more about either presentation, you can find the abstracts here.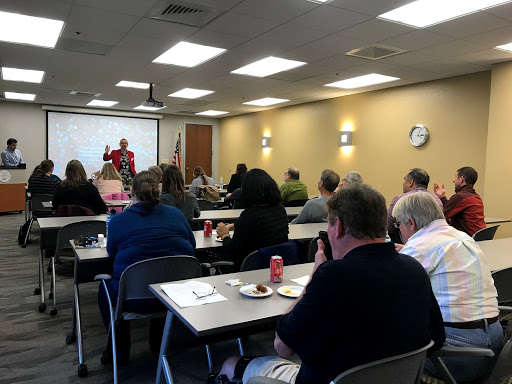 About Microscopy Society of the Ohio River Valley
MSORV is a local affiliated society of both the Microscopy Society of America (MSA) and the Microanalysis Society (MAS). MSORV has members throughout Ohio, focusing on the Columbus - Cincinnati - Dayton regions, as well as reaching to Indianapolis, Indiana, and the Northern Kentucky area.
Let's connect! Follow us on Facebook, Twitter, and LinkedIn to stay up-to-date!