UES wins Industrial Manufacturing Software, Data Engineering Contract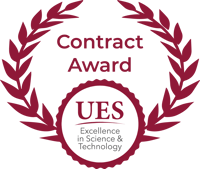 UES will work this year on a Research Program Supporting Software and Data Engineering for Materials and Manufacturing with US Air Force. We are grateful for this opportunity.
---
Read also: A Look Back at 2020
---
UES has won a task order ($3.9 MM, 3 years, Technical Operations Support V (FA8650-16-D-5851) to research and ultimately, implement components and technologies that will expand, and sustain ICME, Digital Manufacturing, and Digital Engineering cyberinfrastructure in RX and AFRL. This work is in support of a strategic objectives for RX: the implementation of a state-of-the-art cyberinfrastructure that enables model-based materials research by establishing novel methods of data collection, curation, analysis, inferencing and visualization via machine integration and process automation.

The Materials Genome Initiative (MGI), Integrated Computational Materials Engineering (ICME), and the Air Force 2030 strategy all call for reduced lead times, improved capabilities, and greater return on investment, all by gaining greater intelligence from existing data, while exploring novel tools and methods of discovery in newly created data. Major changes in fundamental data capabilities are required in order to pave the way to advanced use cases in big data analytics to accelerate discovery and application of next generation warfighting capabilities.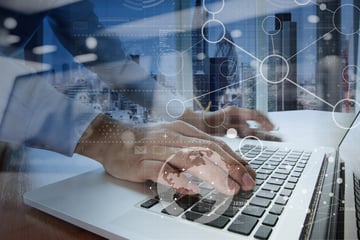 A new web-based data ecosystem called HyperThought® has been developed by an AFRL/UES team to address these issues. HyperThought® is a modular and scalable platform suited for virtually all data types across different scientific and engineering domains. UES will continue to apply agile and commercial software practices to develop new tools and processes to simplify data management, enable digital engineering, and enhance data visualization and analysis capabilities.

"In developing these tools and processes, UES aims to establish a digital pedigree for the diverse types of scientific and engineering data used by researchers", adds Paul Hauwiller, Sr. Analyst, Agile M&P Innovation. "Every digital tool is as good as its underlying system and user experience. The UES team aims to help the Air Force enhance its Materials and Manufacturing Technologies Ecosystem, and optimize research value."

"UES has a rich history of industrial manufacturing software development and transition", adds Dr. Nina Joshi, UES' CEO. "Industry leading software tools such as ProCast and others were UES products. We're glad to put our expertise behind helping our AF Partners move this exciting toolset forward. We are honored to be a trusted partner in this effort."
We're grateful for our expert technical and business support teams who were awarded these contracts, and will advance these technologies. They are why UES continues to deliver Excellence in Science and Technology for our customers.
---
Read also: ASM Mat Jacobsen presentation: "Findable, Accessible, Interoperable, Reusable"
---