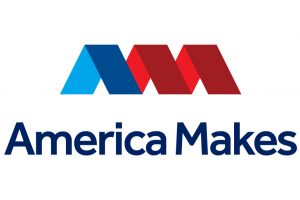 UES, Inc. is pleased to announce joining America Makes. We are confident this membership will allow us to leverage significant investments in advanced materials characterization and technologies and apply them to the additive manufacturing (AM) and 3D printing technologies (3DP) realm, of which America Makes is the nation's leader.
Robo-Met.3D for Three-Dimensional Microstructure Investigations in Additive Manufacturing and 3D Printing
A key offering for this membership is UES' Robo-Met.3D® technology. Developed in partnership with AFRL, Robo-Met.3D is a fully automated serial-sectioning system for three-dimensional microstructural investigation. This unique technology is ideally positioned to evaluate additive manufacturing process development and powder characterization. Robo-Met.3D assists the additive community in generating data for assessment, qualification, and quality control leading to critical component manufacturing.
"We are excited to bring our 45-year background in materials science and current innovations in metallurgical analysis to serve the AM/3DP community as an active member of America Makes," said Nina Joshi, UES President and CEO. "The goals of America Makes and UES are aligned in advising manufacturers regarding materials, the role of AM/3DP across industries, and the best practices for obtaining the strongest insights possible from materials characterization."
UES also has a deep and significant background in designing, developing, and processing advanced intermetallics, ceramics, ceramic matrix composites, high entropy materials, and structural alloys, as well as with computational design of materials.
About America Makes, the National Accelerator for Additive Manufacturing and 3D Printing
Structured as a public-private partnership, members in America Makes include organizations from industry, academia, government, non-government agencies, and workforce and economic development resources. Established in 2012, the organization is based in Youngstown, Ohio, and is the flagship Institute for Manufacturing USA, the National Network for Manufacturing Innovation. The National Center for Defense Manufacturing and Machining (NCDMM) manages and operates America Makes.
To learn more about America Makes, visit www.americamakes.us.
Questions? Contact us here. Connect with us on Facebook, Twitter, LinkedIn, and Google+!