UES Celebrates Two Distinguished Scientists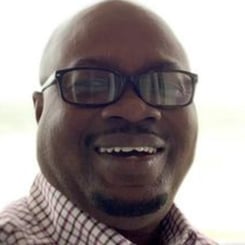 The American Ceramic Society (ACerS) has elevated Dr. Emmanuel Boakye to Fellow Status this year. The Fellow designation recognizes ACerS members who have distinguished themselves through outstanding contributions to the ceramic arts or sciences, broad and productive scholarship in ceramic science and technology, conspicuous achievement in ceramic industry, or by outstanding service to the Society. The Awards will be presented at ACerS Annual Meeting in conjunction with MS&T21 October 17 – 21, 2021 in Columbus, Oh., USA.
Emmanuel Boakye is a Senior Research Scientist in the Materials and Processes Division, with primary responsibility in the Ceramics Group. His particular areas of expertise include metal and ceramic powder processing/consolidation. Emmanuel has focused much of his career on developing innovative fiber coatings; he successfully developed monazite coatings for oxide-based composites and disilicate coatings for silicon carbide (SiC)-based composites. More recently, he has extended into developing environmental barrier coatings (EBC) for SiC-SiC composites.
Emmanuel has over 70 publications. In addition, he has authored four patents (associated with voltage regulation and surge protection) and 10 records of publication. Emmanuel is an integral part of the Ceramics group! When not working, Emmanuel is active in his church as well as in mentoring. His interests include Bible studies, watching soccer, reading, and listening to Christian highlife music.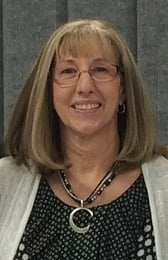 Pam Lloyd inducted into Class of 2021 Fellows
The Microscopy Society of America (MSA) will induct six members of the Society as the Class of 2021 Fellows. The MSA Fellow designation annually recognizes senior distinguished members of the Society who have made significant contributions to the advancement of the field of microscopy and microanalysis through a combination of scientific achievement and service to the scientific community. The honor will be conferred on August 4, 2021, during the Microscopy & Microanalysis 2021 (M&M 2021) virtual meeting.
Pamela Lloyd, UES Inc./WPAFB (Retired), was inducted into this group for being a distinguished, longstanding member of the society, serving key roles on numerous committees and in elected positions, as well as for her expert contributions in biofilms and microbial contamination.
Pam served as the soft matter microscopy expert within AFRL/RX while at UES. She was the lead for analysis of biomaterials and polymeric materials and was an excellent mentor for the newer members of the bio and Materials Characterization Facility (MCF) groups. Pam served the Microscopy Society of America as a Director for three years and was on MSA's Executive Council serving her second three-year term as Secretary. Pam has worked on many projects, and her favorite one is "Linking fungal and bacterial proliferation to microbiologically influenced corrosion in B20 biodiesel storage tanks", (2018) bioRxiv. Pam loves to travel with her husband and enjoys spending time with her grandchildren.
Please join us in congratulating and recognizing both Pam and Emmanuel for their well-earned recognitions!
---