BioMADE Newsletter features Interview with UES' Dr. Melanie Tomczak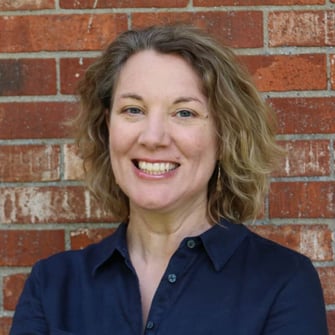 Established by the Engineering Biology Research Consortium (EBRC), BioMADE joins eight DoD-sponsored Manufacturing Innovation Institutes (MII) as part of the Manufacturing USA network and becomes the 16th institute creating an end-to-end ecosystems for domestic manufacturing to secure America's future through manufacturing innovation, education, and collaboration. UES Inc. was one of the first companies to formally sign on as a BioMADE member in June 2021. Their first ever newsletter featured the following interview with Dr. Melanie Tomczak, who leads Biological & Nanoscale Technologies Division.
---
Read also: 2020 Biological and Nanoscale Technologies Research
---
Technology Member Spotlight: Interview with Melanie Tomczak of UES, Inc.
We caught up with Melanie Tomczak, Director of Biological and Nanoscale Technologies at UES, Inc. to learn about her interest in BioMADE and her vision for the future.
BioMADE: Tell us about UES, Inc.
Dr. Tomczak: As a scientist, it's fun to be part of UES, an organization that was founded with a vision to become a trusted scientific research and development partner. We prioritize solving scientific challenges in multiple disciplines flexibly, and that keeps our work environment rewarding and challenging. We're an Ohio-based, women-owned small business. Working well with our government, academic, and industry and non-profit consortium partners, like BioMADE, is part of our DNA.
BioMADE: How did you hear about BioMADE, and what made you want to be involved?
Dr. Tomczak: UES has been a partner with BioMADE since the proposal stage. UES differentiates itself from most scientific services firms by valuing technology transfer. My Biological & Nanoscale Technologies Division, as part of the UES organization, focuses on bio & soft material research, development, and technology transition spanning many fields. So BioMADE as a DoD-sponsored Manufacturing Innovation Institute is a natural partner. We're already members of America Makes and NextFlex, and this seemed an excellent next step.
BioMADE: What do you hope to gain out of your partnership with BioMADE?
Dr. Tomczak: I think being part of an ecosystem that leverages our thriving biotech sector would be a good opportunity for UES. We've made valuable contributions in areas like nanomaterial production scale-up, biostabilization, and flexible materials development. Staying in tune with fellow members' market needs, and innovating towards those needs, will be an exciting place for UES to be in. We see ourselves as a necessary and natural tech transition bridge between DoD/academia and industry. We thrive on and understand the challenges of research, and at the same time are responsive to market priorities as well.
Dr. Tomczak: It's clear to us that there's a welcome and overdue vision to establish long-term and dependable bioindustrial manufacturing capabilities in the U.S. We're beginning to see all the facets of daily life that we can positively affect with intentional and sustainable technologies. BioMADE members will be at the forefront of that evolution, and we'll learn to work better together to synergize research innovation and industry leading practices.
BioMADE: What barriers need to be overcome to reach that vision?
Dr. Tomczak: Recent events like the COVID-19 pandemic have made it clear that we need to secure and strengthen our bioindustrial base, in all the diverse areas that our disciplines serve. If we get more collaborative, we can respond in a flexible and purposeful manner to the challenges that we'll face. I'm optimistic that with BioMADE, we'll be able to incubate and foster the local and national innovations and growth. I'm grateful to the Office of the Under Secretary of Defense for Research and Engineering for recognizing this opportunity and fostering this new ecosystem.
---
See the BioMADE Newsletter here: June News from BioMADE
---
Read also: Aircraft Decontamination Team Fights COVID-19
---